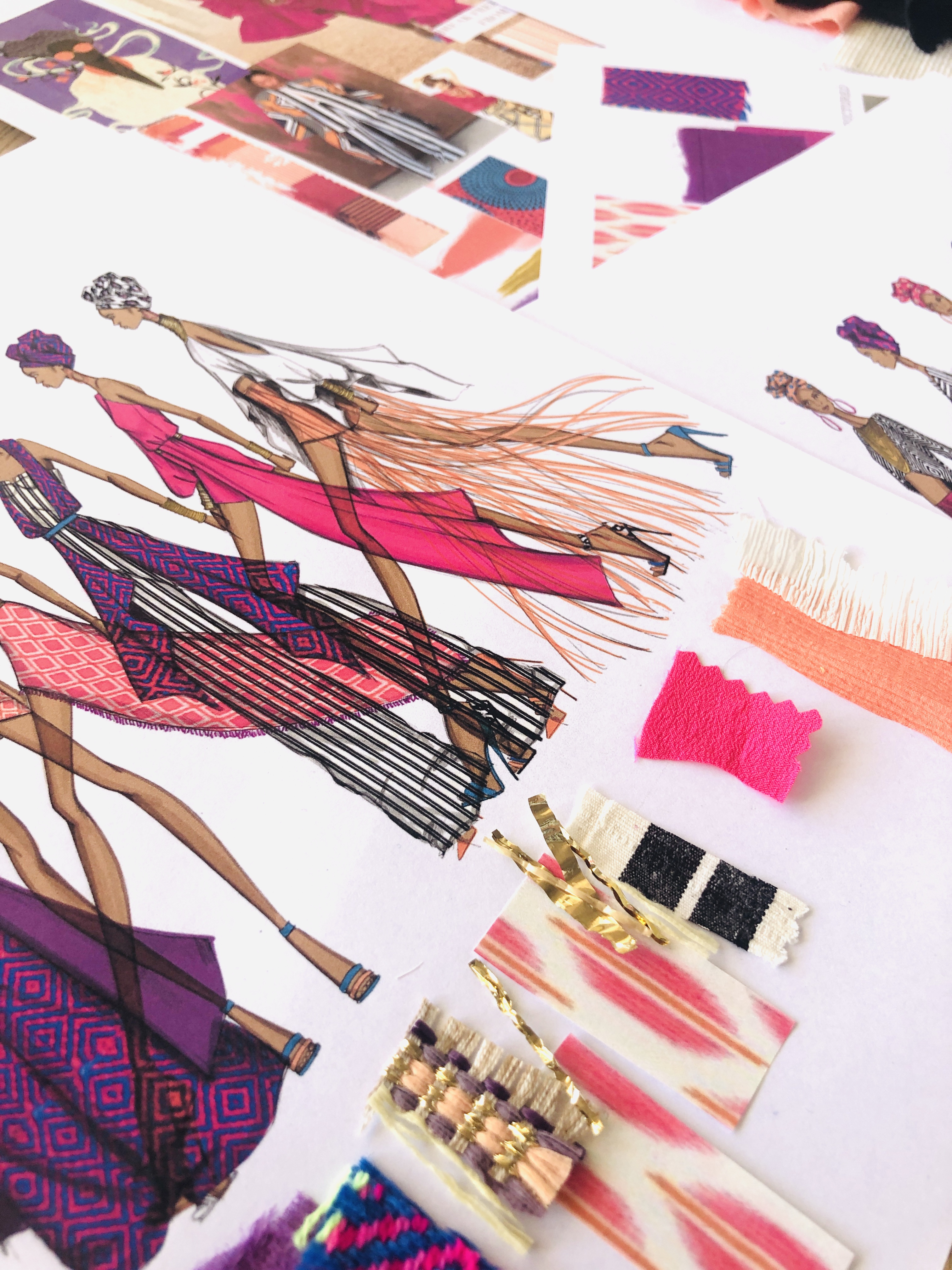 This course is the perfect start for beginners who want to get started in their design journey.

Are you a motivated beginner, looking to develop your creative skills?

Do you have previous experience but want to gain more confidence in communicating and presenting your fashion ideas?
This course is an excellent foundation for students who are considering further qualifications in Fashion Design, and it will allow you to create some fantastic initial pieces for a portfolio.

Given that this course is beginner, you do not need any prior experience of design work. All you need is a love of fashion and a desire to learn and create. 
Why should I take this course?
Have you ever wondered how designers come up with a fresh collection every season? 
Some of the most challenging parts of designing a fashion collection are finding inspiration, conducting proper research and communicating your vision to others.

If this sounds familiar, this course will help you overcome some of these common issues, and will give you all of the knowledge and tools you need to master the principles of fashion design.
We break down the creative process so that you will be able to design a capsule collection that tells your story, the way you want it to be told.

This course will help you to find your voice as a designer, develop your style and give you some great tools and methods to design a cohesive collection.
What can I expect from the course?
The course generally takes a few weeks to complete; it comprises of 4 modules with detailed tutorials and individual assessments for each tutorial. 

Your tutor will be available to you throughout the whole journey; answering your questions, providing you with constructive feedback and to guide you through your education.


Throughout the course you will learn:
The design process

How to find inspiration

How to create a moodboard

How to put together a cohesive colour palette

How to understand different silhouettes

How to draw a figure

How to sketch and design outfits

How to design a beautiful collection

How to create a portfolio presentation

And much more...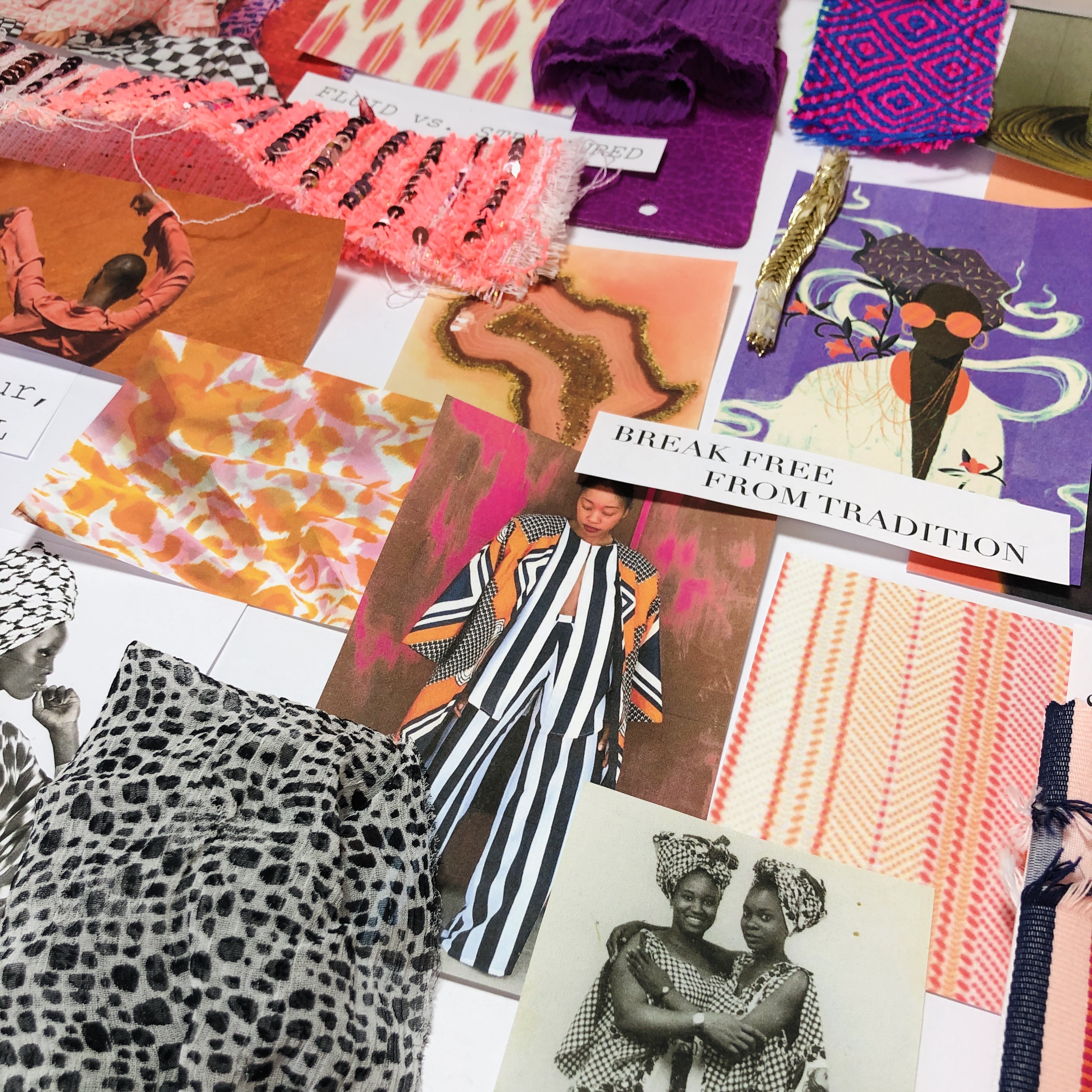 Inspiration and research
This course will teach you how to find inspiration to create a fashion collection, and discover how to communicate your vision to others. Inspiration for design themes can be found anywhere, if you research well, your topic will automatically influence your garment ideas.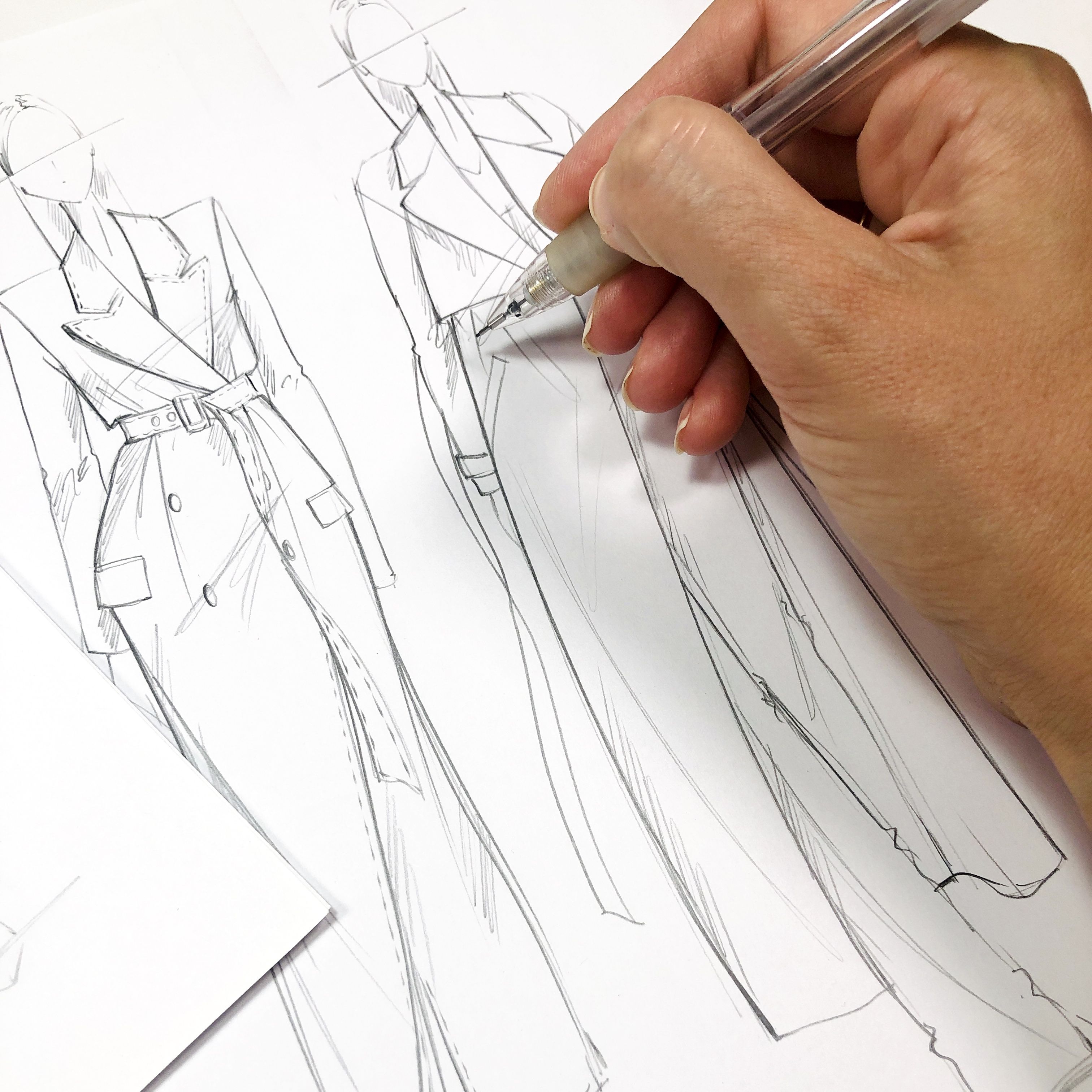 Drawing Garments
Learn how to express your vision through your drawings. Sketching garments is a skill present in almost every aspect of design in the fashion industry as designers must be able to sketch their own ideas in order to communicate them effectively. This course will take you through the steps to sketch and design your own garments.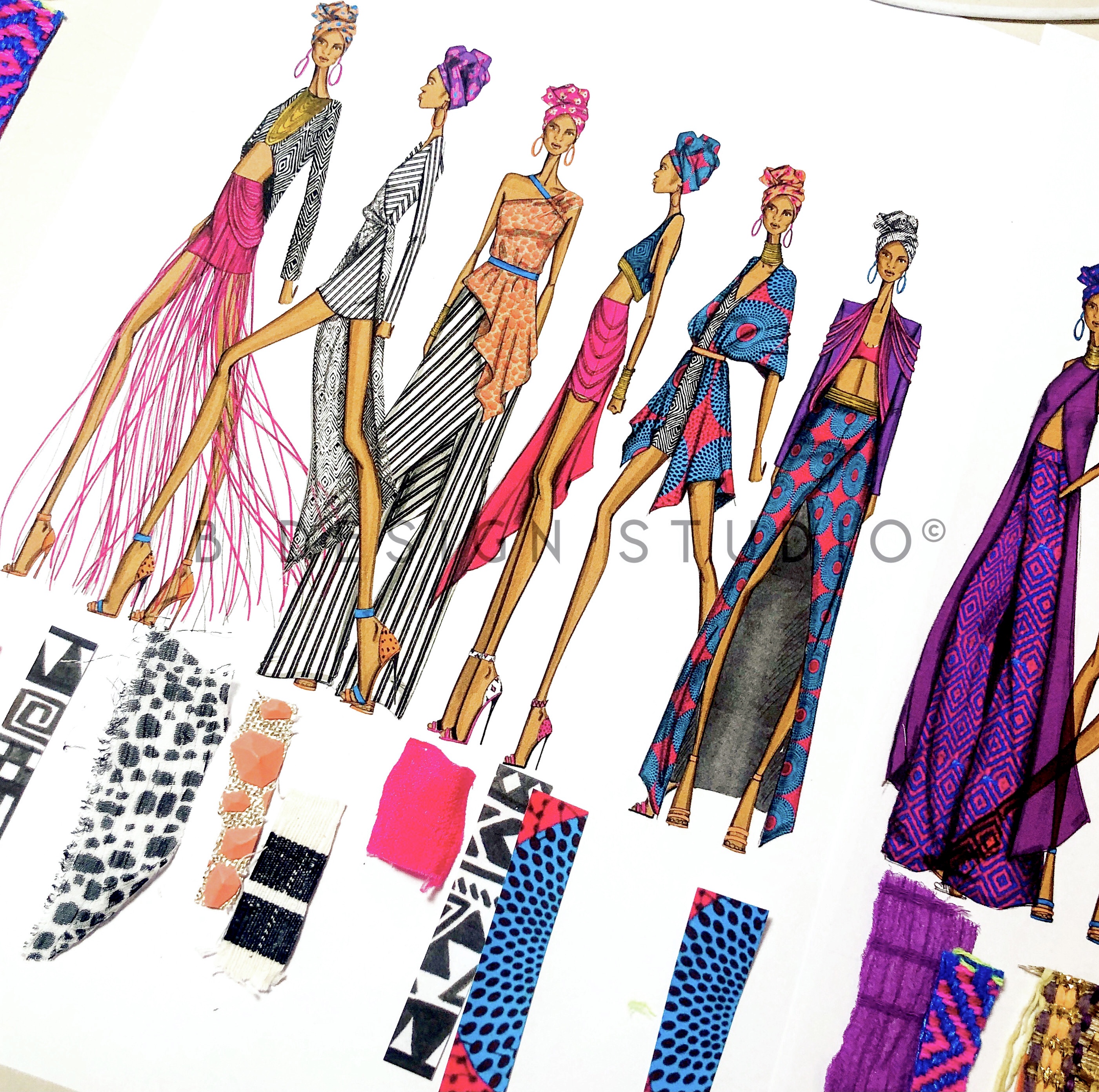 Design Process
The design process is a template to ensure every collection is cohesive. A successful collection is one that tells a story through product; where all the pieces work well together and merchandise easily. Focusing on key points that must be considered to create a cohesive collection and each area that supports to develop a unique vision. 
Happy Students
"I chose both courses because I wanted to improve my techniques in illustrating and creating collections. From the (Designing a Fashion Collection) course I learnt how to illustrate better moving garments. Thanks to these courses I have improved my techniques and created a lot of neat and clean work whilst being technical with both colors and silhouettes. I appreciate it. Thank You."
-Andre Xiberras, Fashion Designer
What will I take away from the course?
By the end of this course:
You will know how and where to find inspiration.

You'll know how to harness your inspiration and use it to create a design concept.

You will have developed a good understanding of the end to end fashion design process.

You will have the tools necessary to communicate your ideas.

You'll be able to develop a portfolio that could be used for further study in fashion or to start working on your own collection.

You'll have the skills to design basic collections for womenswear lines

You will know how to draw fashion sketches
This course includes:
Downloadable practice sheets for each lecture

17 guided lessons to walk you through the design process

Access to course materials for 2 years after purchase

2 BONUS lessons:
Quick Croqui Rendering - Skin and Shadows Flashtones
Rendering with iPad - Using Templates, Drawing and Adding Print
*All content was created exclusively for these lectures

We also hope that you will have some fun along the way, and that your creative brain will be stimulated in a way that it hasn't before.

With this course, we want to influence and develop up and coming designers, giving them access to many years of knowledge and experience, for an accessible price.

We hope that this course will transform your thinking on all things design, and inspire you to pursue a career in the wonderful industry that is fashion.


Learning how to be a successful designer involves
understanding a variety of
principles
and
processes
.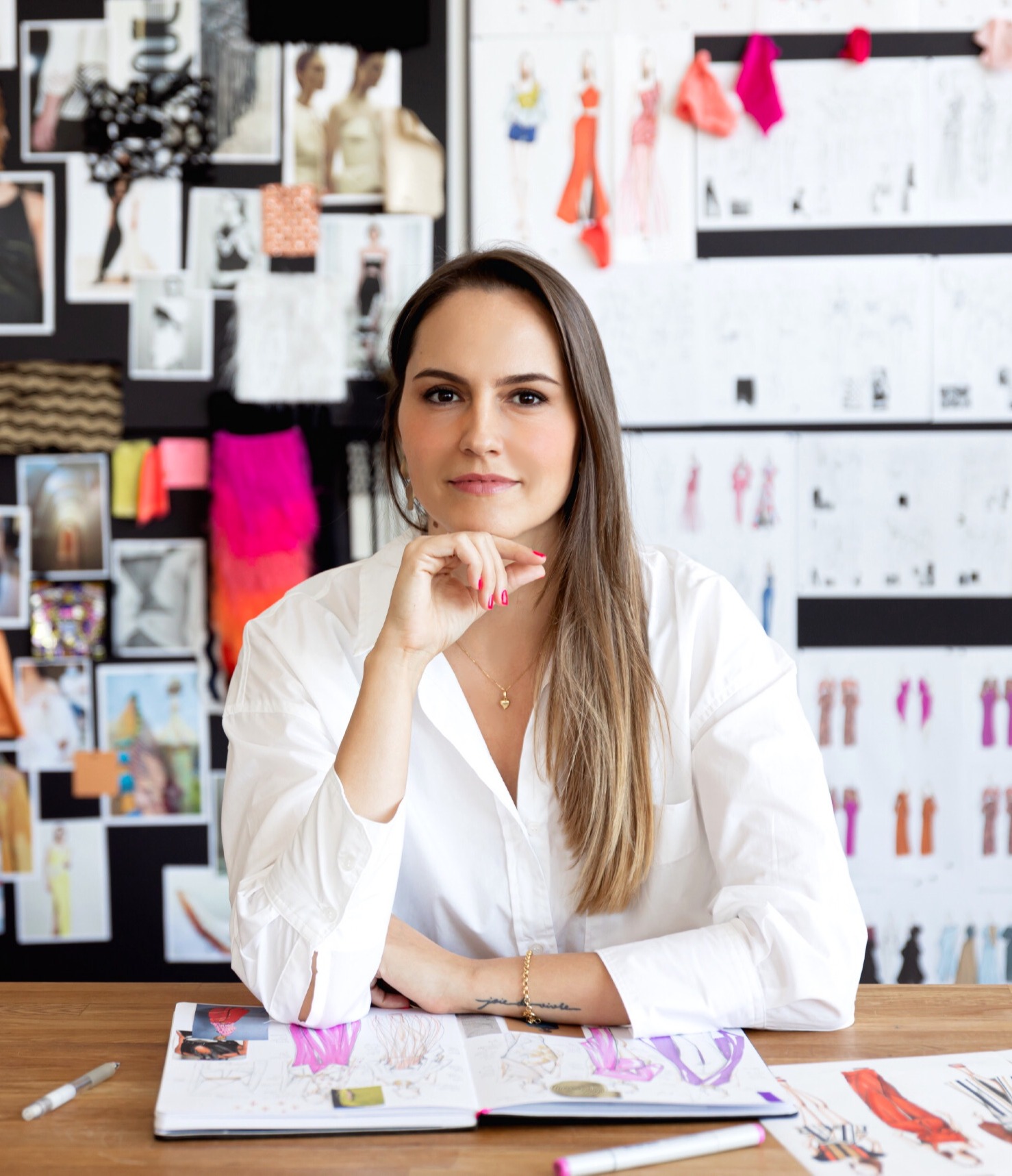 Tais has worked in the industry for 14 years and has been creative for as long as she can remember. Loving drawing, painting and creating from a young age, she began teaching herself everything she could about fashion design early in life. She learned from books and research and undertook countless short courses. Eventually she was able to commence her fashion degree in Milan where she learned from the best of the best. From her studies she secured a 6 month internship and then moved directly into a full-time position - and she's never looked back. 
Tais has worked in and learned from high profile fashion houses across both Italy and Australia; and opened B Design Studio to have more freedom to be creative with the variety of clients she chooses to work with. My Studio School was born to provide the opportunities for skill development that she wishes she'd been able to access when she was early in her career.  
Frequently Asked Questions
When does the course start?
You can start learning as soon as you enroll! It's a self-paced course so you can decide when you start and finish. Spread it over as many days or weeks as you want at whatever time of day works for you!
Do I need any special equipment for the course?
This course can be accessed on a desktop computer, laptop, tablet or mobile device with an up-to-date web browser and reliable internet connection.
How long do I have access to the course?
After enrolling, you have access to all course materials for two years. Download the practice sheets and watch the videos as many times as you want during those two years.
Is this course only for experienced fashion designers?
No! This course is useful for all fashion designers who want to learn more about the design process. Whether you are a beginner or an expert, you can learn something here!
What if I'm not satisfied with this course once I enroll?
I'm so confident that you'll find value in this course that I'll be surprised if you aren't satisfied. But if it happens that you are unhappy with the course, please contact me in the first 30 days for a full refund.